About the Doula
About the Doula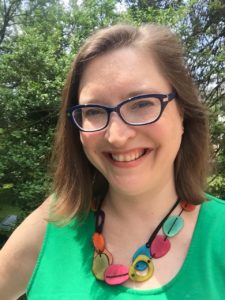 I'm Kelly Kolb, CD(DONA), PCD(DONA), ICCE, SBD (pronouns: she/her). I am a certified birth and postpartum doula and childbirth educator located in Glenside, Abington Township and serving Montgomery County, Bucks County, Philadelphia, and the Main Line. I support parents through the birth and parenting experiences THEY choose. I support birth diversity and  I enjoy helping parents find their "village" of support and caring as they undergo one of the biggest times of change in their lives. I help parents feel confident in their abilities to succeed and nurture their growing family long after my services have been completed.
I have completed my trainings and certifications as a birth and postpartum doula with DONA. I am also certified through Stillbirthday as a birth and bereavement doula, so I am prepared to support families no matter where their birth journey takes them. I believe in having a wide range of comfort measures available to meet a wide variety of needs. I am an ICEA-certified Childbirth Educator, a Hypnobabies® Childbirth Hypnosis Doula, and I have also completed:
DONA's Childbirth for the Doula
Lactation Management from Lactation Education Resources
Certified Advanced VBAC Doula from The VBAC Link
Evidence Based Birth courses in How to Help Families Get Evidence-Based Care, Friedman's Curve and Failure to Progress, and Due Dates and Advanced Maternal Age
Creating Space: Pelvic Bodywork, Optimal Fetal Positioning, and Use of the Rebozo
DONA Certified in Using the TENS in Labor
Prevention of Trauma in the Birth Room from the Birth and Trauma Support Center
Advanced Massage in Labor from Berri Healthy
American Red Cross certification in adult and pediatric CPR and first aid
Continuing education on a wide variety of topics such as home birth, water birth, diastasis recti, doula support for surrogacy, postpartum mood disorders, etc.
I have done extensive reading on topics related to pregnancy, childbirth, newborns, breastfeeding/chestfeeding, and the postpartum period, and stay current with new research and information.
I'm a proud parent to a third-grader and love to travel, cook, read, and sew.