New moms: It gets better
New moms: It gets better
Sometimes when we're in the thick of it with a tiny newborn who refuses to sleep, won't let us sleep, or just won't be consoled, it can feel like things will never change. Like the It Gets Better campaign for harassed LGBT youth to hear from those on the other side that there really is a light at the end of that tunnel, it can help new moms to connect with other women who have been there and see a vision of what may be ahead.
Here are a few recent stories from moms who can help inspire us all and remind us that it really does get better, you are awesome, and you are doing an amazing thing caring for that tiny person.
Anna Young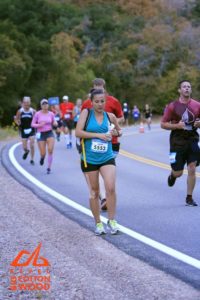 Anna Young: handpumping milk in the middle of a half-marathon at just five months postpartum. What to do when you're breastfeeding your little one and need to be separated from your baby? You get creative! Anna nursed her baby before she had to leave at 4:30 am to get to the race, whipped out her handpump at mile 8, and nursed again once she crossed that finish line. Go, team Anna!
Yevette Vasquez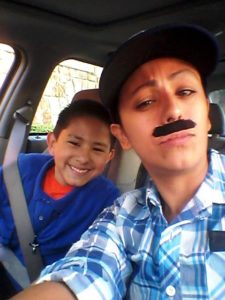 Single mother Yevette Vasquez made news this month with her sense of humor and dedication to her son. One day when dropping off her son, Elijah, at school, she asked him about why the parking lot was so busy. He told her they were having "donuts with dad." She decided Elijah was not going to miss out and immediately turned around, headed home, and returned in a dad disguise to join for the event. My personal favorite is the fake mustache. Kudos to Yevette for turning the morning into a special, fun day and what is sure to be a great memory for Elijah of how loving, playful, and dedicated his mom is.
Kerri Walsh Jennings
Olympic gold medalist Kerri Walsh Jennings is one of my heroes from my 2016 Olympic binge. This 38-year-old beach volleyball player is amazing to watch on the court and has more medals than any other beach volleyball player, male or female. She's been in the Olympics FIVE TIMES. Few athletes have that kind of staying power to still compete (and medal!) at the top level of their sport for two full decades. She's also a mother of three. I bet she has the cutest cheering section going. In the 2012 Olympic Games in London, she won a gold medal WHILE SHE WAS 5 WEEKS PREGNANT. I don't know about you, but when I was five weeks pregnant, I could barely crawl home from work to make it to the couch for a nap. She even posed nude while pregnant and postpartum for a gorgeous spread in ESPN The Magazine's Body Issue. And she's done all this with one badly injured shoulder. After 5 surgeries, she essentially plays with one arm and still is a champion. Cheers to you, Kerri!
You. Yes, you.
Today you took care of yourself and kept a tiny human alive and loved. You're my hero, too.